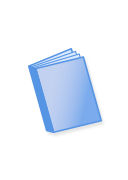 Northanger Abbey ; Persuasion
種類:

図書

責任表示:

Jane Austen ; edited with an introduction by Mary Lascelles

出版情報:

London : Dent, [1962]

著者名:

シリーズ名:

Everyman's library ; no. 25 <BA00277686>

ISBN:

注記:

This ed. first published 1906
Date of 'Introduction': 1962
Select bibliography: p. xiv-xv.
'A few texual errors in this edition have been corrected in accordance with the readings established by R. W. Chapman' etc(verso of title page).