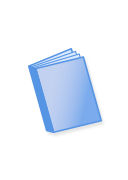 Generation of animals. Rev. and repr. [ed.]
種類:

図書

責任表示:

Aristotle ; with an English translation by A.L. Peck

出版情報:

London : W. Heinemann
Cambridge, Mass. : Harvard University press, 1953

著者名:

シリーズ名:

The Loeb classical library ; 366 <BA00254115>

注記:

Greek text and English translation on opposite pages
Includes index
"First printed 1942"--T.p. verso
"Aristotle : in twenty-three volumes ; 13" appears later printing
Pagination of 1963 printing: lxxviii, 607, 8 p.
類似資料:
Harvard University Press, W. Heinemann

Société d'édition "Les Belles lettres"

8

図書

心理學

河出書房

Société d'édition "Les Belles lettres"

4

図書

Historia animalium

W. Heinemann, Harvard Univ. Press

10

図書

小品集

岩波書店

11

図書

Opuscula

Clarendon Press

6

図書

倫理學

河出書房